Hey guys!
Today I'm going to review all of the lip balms from EOS that I've tried. When these came out last year they received a lot of hype, mostly due for the unique share shape.
EOS stands for Evolution of Smooth. The lipbalms are 95% organic and 100% natural. They are gluten, paraben, and petrolatum free. They contain shea butter and vitamin E which help provide moisture.
1- Lip Balm Smooth Stick in Vanilla Bean
This was the very first one I tried, and it is my favorite. It smells like MAC lip products. They have a small line of tube lip balms and this one is the only one I've tried from this line. The formula of these is very different from the sphere ones, these are more glossy and glide on smoothly.
2- Honeysuckle Honeydew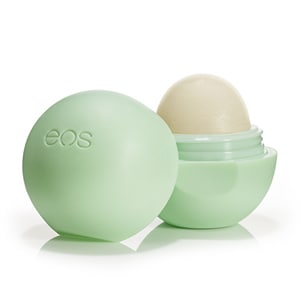 This was the first from the spheres I tried. Honestly it is really bad, it's too waxy, I had a hard time applying it to my lips, I had to put quite a bit of pressure to really get the product on my lips. Once the lip balm gets to the "flat" stage is just so awkward to keep using it because you end up putting product outside of your lips. I can't recall the scent of these one. One thing I do remember is that it makes your lips so pale!
3- Summer Fruit
Things started to get better with this one. The scent is very tropical, think mango, pineapple mixed together. It so much better that Honeysuckle Honeydew, this doesn't make my lips look pale, but it is still waxy.
3- Lemon Drop spf 15
This is the only one in the line that has SPF, the protection very low, but it is better than nothing. The scent is straight up lemon, which is nice, but my problem with this one is the taste, it I don't even know where to begin to describe it. Probably like bad morning breath. It's really horrible, and it's a shame because it is the glossiest out of all the spheres.
4- Strawberry Sorbet (pink) and Passion fruit (lavender)
I got this one in a set. The box said it was limited edition, but apparently strawberry sorbet is now part of the permanent line. When I first saw it I was like "yes finally a pink one!" since it is no mystery that I like pink. Both are one of the most moisturizing ones, they are also not very waxy unlike their other lip balms in the line. These two would be the only ones in the "sphere" line that I would purchase again.
Indeed they are cute, and I find the sphere shape practical because they are easy to find when you throw them in your purse, but in my opinion they are not the best lip balms and they are not super moisturizing.
Xo
Monica